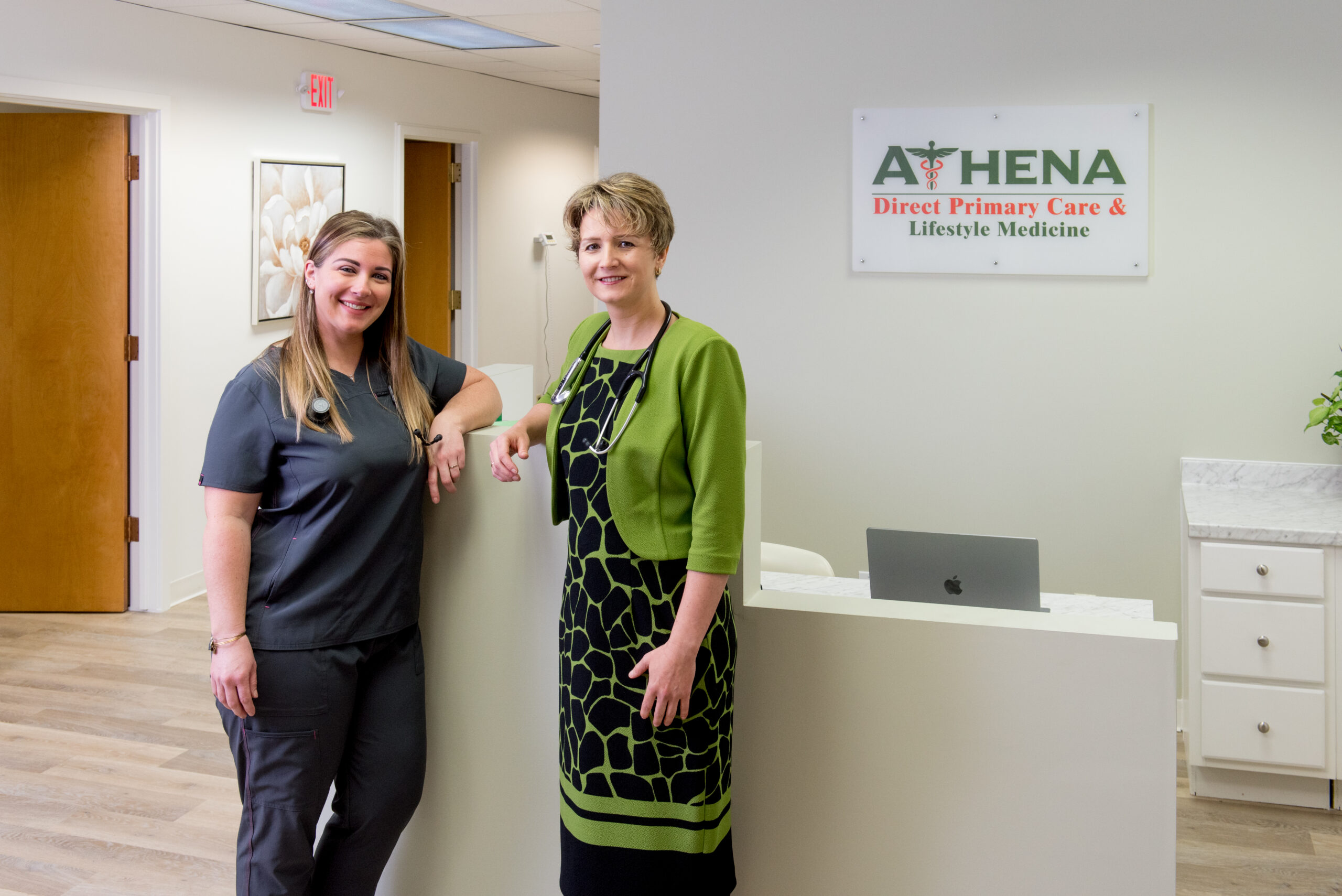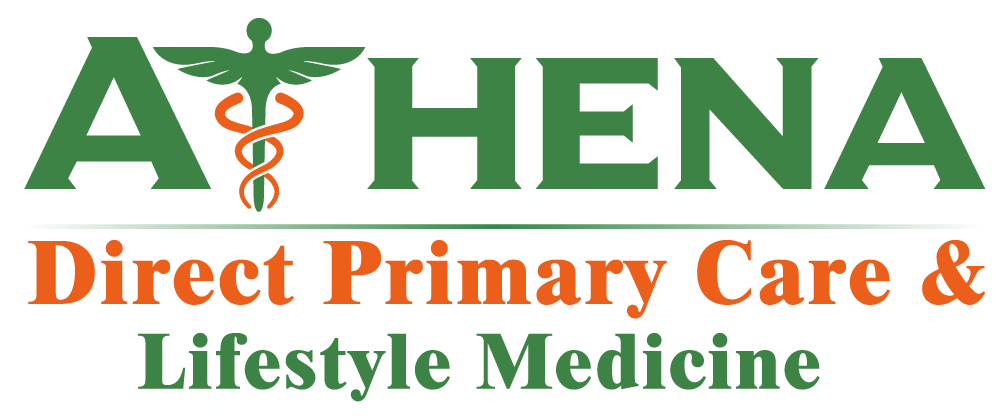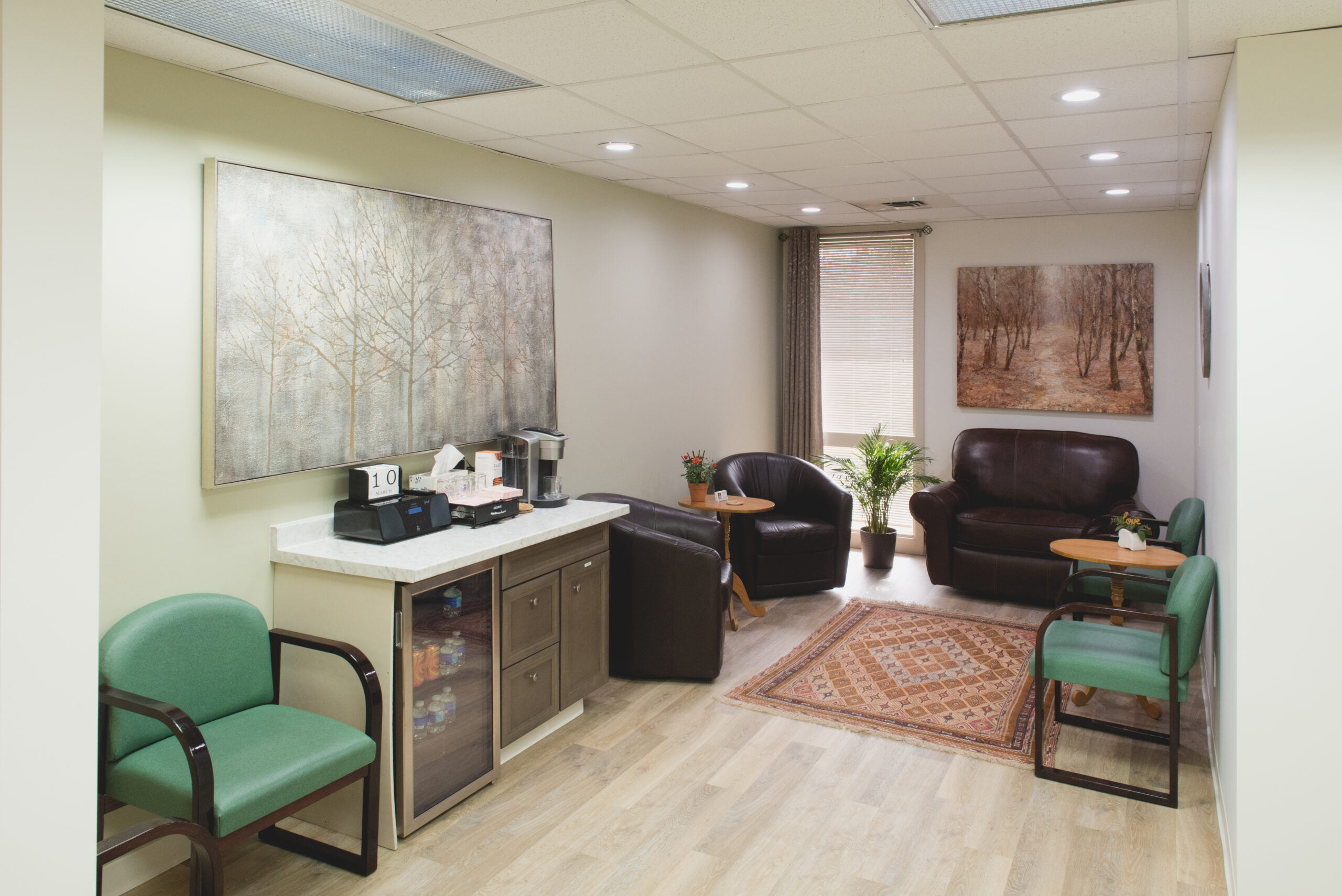 Easy, Convenient and Affordable exclusive access to highly personalized primary care.
Now accepting new patients, for a limited time only!
Call now to check availability: (585) 662-5510
Direct Primary Care (DPC) is an innovative healthcare model where physicians partner with their patients to provide primary care services under a flat, periodic membership fee. By moving outside of the administrative burdens of the traditional insurance-based billing system, DPC practices are able to provide a wide spectrum of care in a transparent, affordable manner.
What is Direct Primary Care (DPC) and How it is Changing Everything
What is Direct Primary Care?
Direct Primary Care is a membership based model of primary care in which the physician directly contracts with the patient for their primary care services. The patient pays a monthly membership fee for  primary care in our office. We forgo insurance payments which allows us to eliminate a lot of the administrative burden that currently weighs down traditional practices. This allows us to restore the patient-physician relationship and provide personalized, transparent, and affordable care for our patients.
Why Choose Direct Primary Care?
Transparent and affordable pricing

Direct access to your personal physician

Relaxed, extended office visits

Virtual care by phone, email, or video chat

Small patient panel size means your physician can provide more personalized care

Many primary care procedures included

Exclusive members-only services




Top notch evidence based personalized care




Convenient care, whenever you need it, wherever you need it
Lifestyle Medicine as the Foundation of Good Health and Wellbeing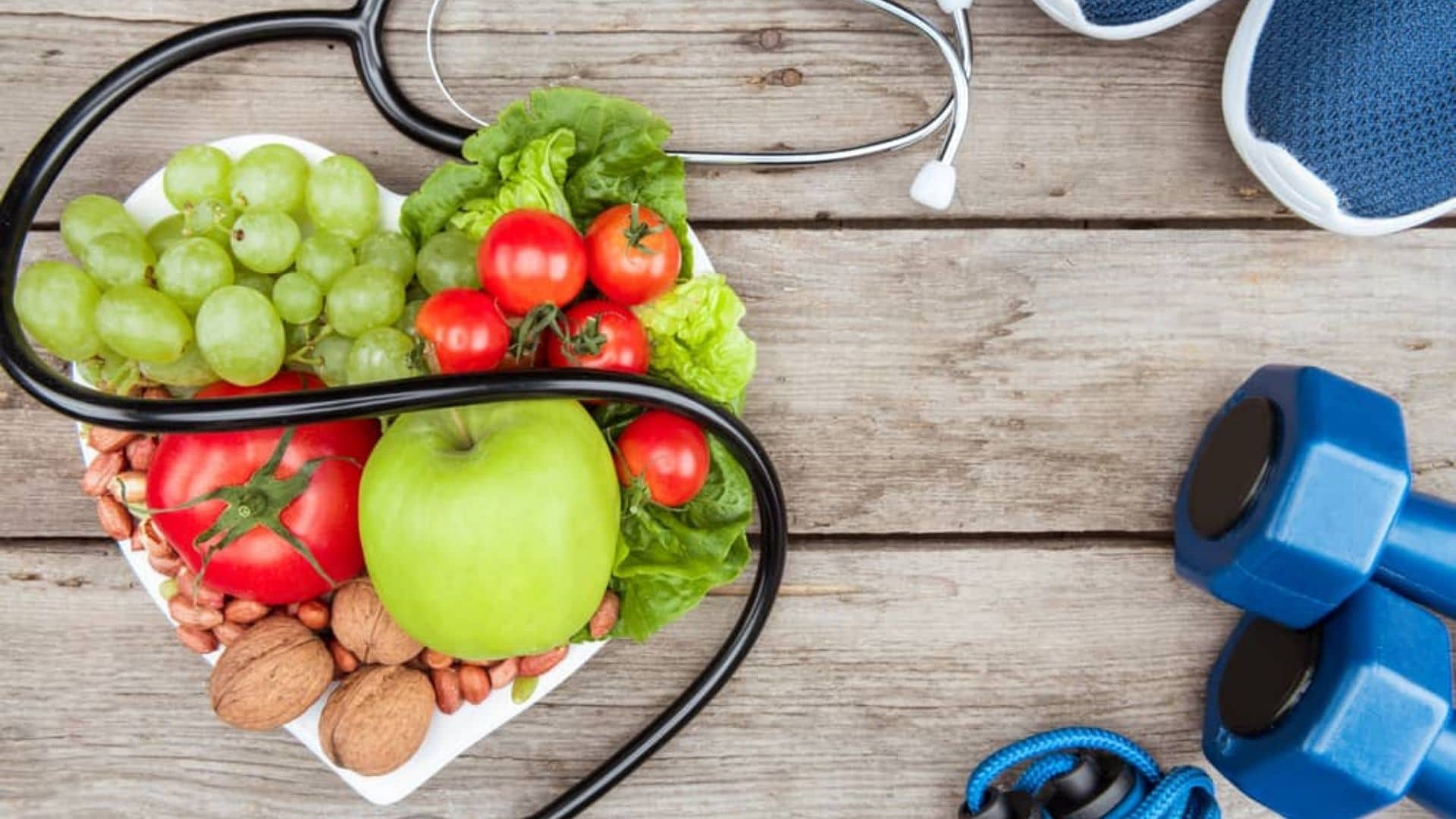 What is Lifestyle Medicine?
Lifestyle Medicine is the use of evidence-based lifestyle therapeutic intervention—including a whole-food, plant-predominant eating pattern, regular physical activity, restorative sleep, stress management, avoidance of risky substances, and positive social connection—as a primary modality, delivered by clinicians trained and certified in this specialty, to prevent, treat, and often reverse chronic disease.
Is Lifestyle Medicine a different scope of practice from Conventional Medicine?
No, Lifestyle Medicine is actually the foundation of conventional medicine.  Almost all clinical practice guidelines for the top chronic disease support Lifestyle Medicine as the first line of treatment.  
Why is Lifestyle Medicine Essential to Sustainable Health and Healthcare?
The rise in chronic disease trends and related healthcare spending in the United States and in many other countries is unsustainable. Type 2 diabetes alone is a looming global pandemic with incalculable consequences.
This being said, there is good news.
The good news is that 80% or more of all healthcare spending in the U.S. is tied to the treatment of conditions rooted in poor lifestyle choices. Chronic diseases and conditions—such as hypertension, heart disease, stroke, type 2 diabetes, obesity, osteoporosis, multiple types of cancer—are among the most common, costly and preventable of all health conditions.




THE DIRECT PRIMARY CARE (DPC) DIFFERENCE
Primary care is the backbone of healthcare. The backbone of primary care is the continuity of care and the healing power of a genuine patient-physician relationship based on trust and mutual respect. Up to 80-90% of your health problems can be addressed by a well trained and experienced primary care physician. 
Unfortunately, the current state of affairs of corporate medicine constantly undermines patient-physician relationships. Physicians are only given on average 7 min face to face time with the patient. Physicians are forced to spend most of their time filing paperwork, checking boxes and documentation for insurance companies and government agencies.  Patients are treated as numbers to benefit the bottom line of the corporation and insurance companies.
At Athena Direct Care you will experience the paradigm shift from "What's the matter?" to "What matters to you." At Athena Direct Care we approach your health differently. We care about the whole person including physical health, mental health and emotional wellbeing. We start with your values and your "why" to design a treatment plan to fit your goals.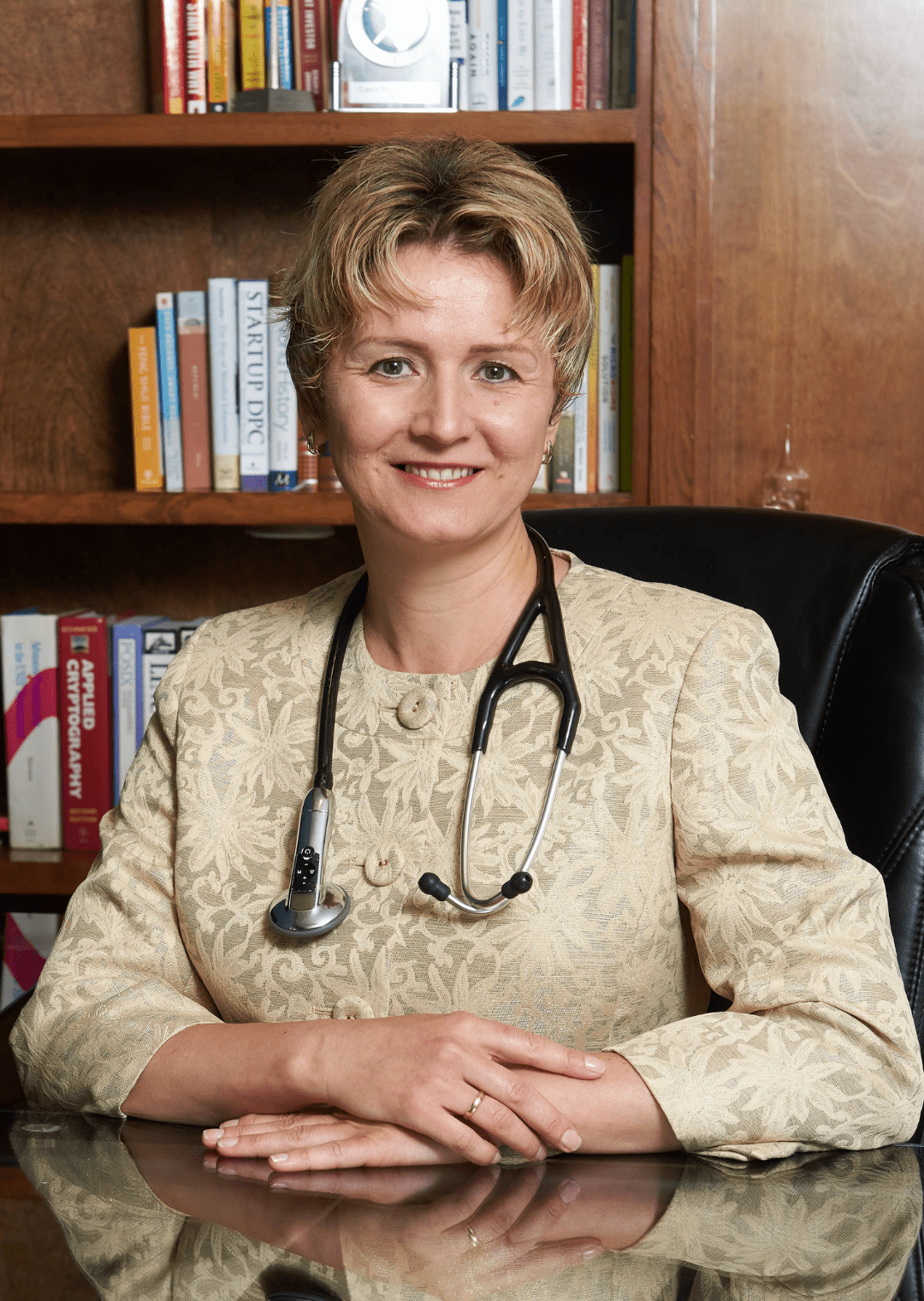 I chose Direct Primary Care as my professional path because I yearned to become the doctor I envisioned when I went to medical school… 
Having grown up in Romania, none of my family members were in the medical field. In fact, my mom thought I should choose a career in finance, as she perceived it to be so much easier. In contrast, a career as a Medical Doctor  meant too much work and too many years studying. However, I knew deep down my calling was to help others. I loved studying and was always fascinated by the amazing ways the human body works.  Plus, I wanted to be able to offer others tools and treatments to relieve suffering and restore health.
There just is no greater gift to be able to give someone than good health and wellbeing. Therefore, being a doctor is the greatest honor and privilege. My patients entrust me with their greatest asset– their health. Committed to lifelong learning, my aim is to make sure my recommendations and treatment plans are the best, evidence-based treatments available. 
However, after more than 20 years of practice in corporate medicine, I found myself further and further away from my initial vision and purpose as a physician. Like all other physicians working through the traditional health insurance plans, I spent more than 80-90% of my time filing paperwork and clicking boxes on the computer to satisfy requirements from insurance companies, corporate health systems and government agencies. I had on average 7 min face to face time with patients for a visit. I constantly felt like running on a hamster wheel just to make a bare minimum meaningful connection with my patients. It was not fair for my patients. I knew there was so much more I could do for my patients, but there simply wasn't enough time. 
So when I learned about the Direct Primary Care model, I knew immediately that this is the way to provide high-quality truly personalized primary care. No middle person involved. No limitations nor restrictions imposed by insurance companies, and no corporate health systems. I felt a moral obligation to myself and to my patients to offer health care differently– the way healthcare was supposed to be in the first place.
And how does DPC  help me to be the doctor I always dreamed of being?  It allows me to deliver the best possible care to each patient. DPC is healthcare simplified: a connection between just the doctor and the patient. No more million hoops and loops to jump through to deliver care to the patient.
I am grateful to the doctors and forward thinkers who established the Direct Primary Care model. I am grateful on behalf of millions of patients around the country now able to enjoy truly personalized healthcare.
Why See a Direct Primary Care Physician

Exclusive, Direct Access to Your Own Personal Physician



Nearly No-Wait Scheduling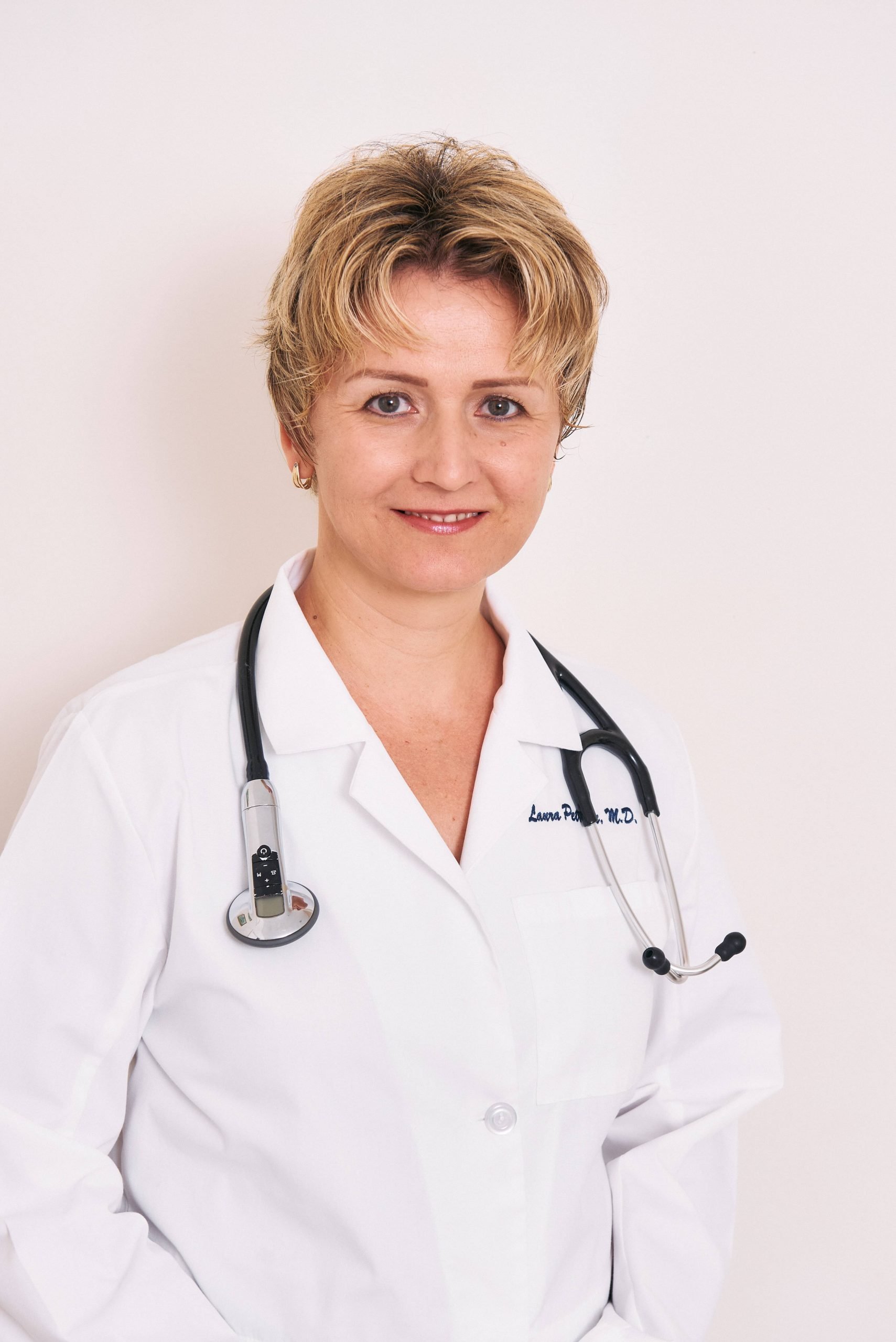 "To know even one life has breathed easier because you have lived. This is to have succeeded."
"Take care of your body. It's the only place you have to live."